Welcome to Moroccan Odyssey Private Tour- Your Gateway to Exotic Morocco!
Embark on a captivating journey through the vibrant tapestry of Morocco with Moroccan Odyssey. Discover the enchanting world of Moroccan culture, cuisine, and landscapes right at your fingertips. Let us guide you through the essence of this North African gem with our curated experiences and insights. From the bustling markets of Marrakech to the serene beauty of the Sahara Desert, your Moroccan adventure begins here.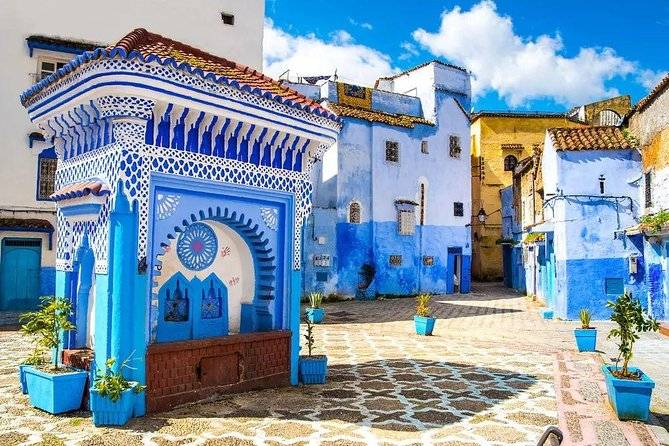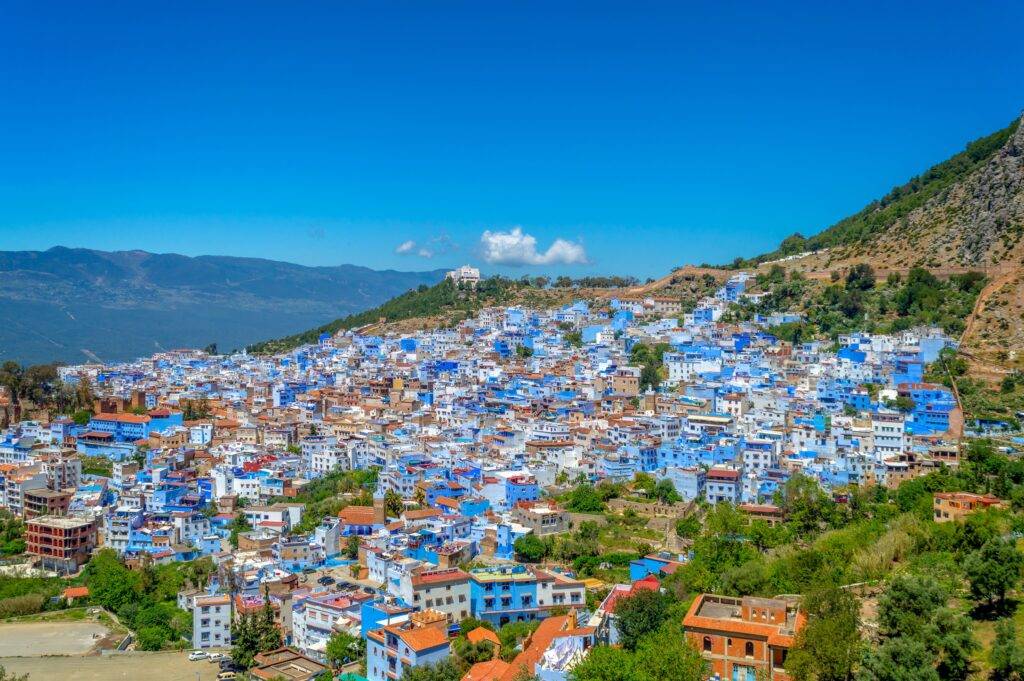 Explore Morocco's Magnificent Cities
Dive into the heart of Morocco's most iconic cities. Wander through the labyrinthine medina of Fes, where history whispers from every ancient alley. Stroll the lively Djemaa el-Fna square in Marrakech, where street performers and colorful stalls awaken your senses. Moroccan Odyssey brings you the magic of Casablanca, the blue streets of Chefchaouen, and the coastal charm of Essaouira. Immerse yourself in the diverse beauty of Morocco's urban landscapes.
Plan Your Moroccan Odyssey Today
Your Moroccan adventure is just a click away. Let Moroccan Odyssey be your trusted guide to the enchanting realm of Morocco.
Choose Your Package From Marrakech
Marrakech Marvels: Unveiling the Treasures of Morocco 09 DAYS
Day 01 : Marrakech Arrival Day 02 : Marrakech guided tour Day 03 : Ait Ben Haddou –....
Desert Dreams: A Sahara Adventure from Marrakech 10 DAYS
Day 01: Marrakech Arrival Day 02: Marrakech Guided Tour Day 03: Aït Ben Haddou – ....
Moroccan Mosaic: A Cultural Journey through Marrakech and Beyond 11 DAY
Day 01: Marrakech Arrival Day 02: Marrakech Guided Tour Day 03: Aït Ben Haddou – ....
Choose Your Package From Casablanca
Kasbah Explorer: 7-Day Journey from Casablanca
Day 01 : Casablanca arrival -rabat Day 02 : Volubilis-meknes-fes Day 03 : Fès guided tour Day.......
Epic Adventures: Unforgettable Package Tours 08 Days
Day 01 : Casablanca arrival -rabat Day 02 : Volubilis-meknes-fes Day 03 : Fès guided tour Day......
Explore, Dream, Discover: Curated Package Tours 09 Days
Day 01 : Casablanca arrival- rabat Day 02 : rabat- Chefchaouen Day 03 : volubilis-...
Choose Your Package For Desert Sahara
Sahara Serenity: Discovering the Far Desert 4 DAYS
Day 01: Marrakech – Ait Ben Haddou – Skoura Day 02: Dades –
Beyond Marrakech: Epic Adventures in the Sahara 05 Days
Day 01: Marrakech – Ait Ben Haddou – Skoura Day 02: Dades –
What my students say about Our service Tours
Wonderful 10 days trip to Morocco We have just returned from a wonderful 10 day small group tour of Morocco. Our guide had hired a mini-bus from Odyssey tours, and we were very lucky to have Adnane as our driver. Thanks to him our trip was very comfortable, he is an excellent driver, and a very nice young man!
Trip of a Lifetime! It has been over a week since my 16 day Moroccan Odyssey trip, and despite being pampered by the cruise ship I am on, my mind and conversations constantly go back to the beautiful memories of Morocco. I am so grateful to Adnane, our tour director extraordinaire, for revealing the sights, sounds and smells of his complex beautiful country. I have read many or the other reviews that praise the company and drivers and can add little more to what they say. Every detail of the trip was perfectly arranged and I have life long memories of this trip! To Adnane, our driver, guide, language teacher and friend I say shukran, shukran, shukran. I hope to meet you again when I return with my grandchildren. Inshallah.
Excellent service and comfortable experience What a great agent to travel with… they have helped us to organize the trip to Morocco. Very professional, very helpful. I highly recommend them. Our entire trip was very pleasant and enjoyable. Keep it up!!!!
Fantastic tour of Morocco with Moroccan Odyssey! Four of us from Canada just finished a most incredible 16 day tour with Adnane, our tour guide from Moroccan Odyssey. We are well seasoned travellers, a nice way of saying we are older, who have always planned all of our travels, excursions and accommodations ourselves. It was so nice to contact Moroccan Odyssey and say 16 days, 4 star accommodation… don't need 5 star, what can you do…Well, one of the most amazing adventures of a lifetime! Accommodation in many beautiful Riads, private tours in each location by such knowledge and special local guides, camel riding and luxury tent camp in the Sahara Desert and most importantly, learning about the history and culture of this wonderful country. Thank you, Adnane for sharing your love for your Religion, your family and your Country… Morocco!
5 ⭐️ Tour Our 6-day tour in Morocco is very well organized and we get beautiful memorizes in Morocco. We enjoyed our custom-planned tour, stayed at beautiful roads and was recommended good local food. Our guide Baagi is exceptional! I would recommend Moroccan Odessey to anyone who wants a memorable trip!
Amazing tour around Morocco We booked a private tour with just my mother and I for 6 days around Morocco. Our driver and guide Adnan was very professional and knowledgable, guiding us through our trip and making us feel at home. We had a custom tour to Chefchaeoun, Fes, Sahara, Skoura/Aït-Ben-Haddou and Essaouira. Everything was extremely well planned with guides organised at every location, dinner and hotel arrangements etc. We loved our trip very much and would highly recommend anyone to join a trip with them for the optimum experience when in Morocco.
Amazing Abdou - What a week! Abdou guided us through a fantastic week from Tangier to Marrakech. He was super friendly with great local knowledge and made us feel comfortable and safe during our trip. Each night was a different experience with lovely people showing us around and great food. We experienced a severe earthquake on our last night and Abdou made us feel very safe the following day on the drive through the Atlas Mountains delivering us for our final couple of days in Marakech. Highly recommend booking with these guys for your Moroccan holiday!
Amazing Morocco!! What an amazing 16 day trip to Morocco with Adnane from Moroccan Odyssey. Very comfortable air-conditioned bus, the most amazing accommodation, and a well organized trip. Adnane was an excellent tour gide, driver, advisor......you name it, he was just that!! His knowledge was mind-blowing. Will definitely recommend them for an unforgetable holiday!!
NorthStar08323562975
2023-09-12
More than expected Have just returned from a 16 night tour around Morocco, with 5 friends. I booked the tour directly with Adnane who was also our driver and guide.From the outset he took care of everything, was always on time, was kind and courteous,always had cold water in the fridge and became our friend. The hotels were well selected, local guides very knowledgeable , the transport was very comfortable (16 seater bus for 6 of us!!) and we had an incredible holiday. Nothing was too much trouble for Adnane and if you are thinking of visiting Morocco...Morocco Odyssey is your best choice!! We left 7 hours before the earthquake and my heart goes out to this wonderful country and it's friendly people.
Memorable Moroccon Trip What an experience touring Morocco with Adnane from Moroccan Odyssey!! A trip well organised. We spent 16 days experiencing the old & the new with friends. Our accommodation booked by Adnane was of a high standard and each was a pleasant surprise upon arrival. Travel was comfortable & safe in a spacious, air-conditioned vehicle. Nothing was to much for Adnane to arrange, always being available to take us where we wanted to be other than the already arranged sightings. A trip never to be forgotten. Thank you Adnane & Moroccan Odyssey.
The curious tourist has several compelling reasons to visit Morocco.
the hiking trails in the High Atlas Mountains. The largest traditional markets in all of Africa are found in the historic cities of Fez and Marrakesh. And of course, the stunning Roman ruins spread out across the nation…..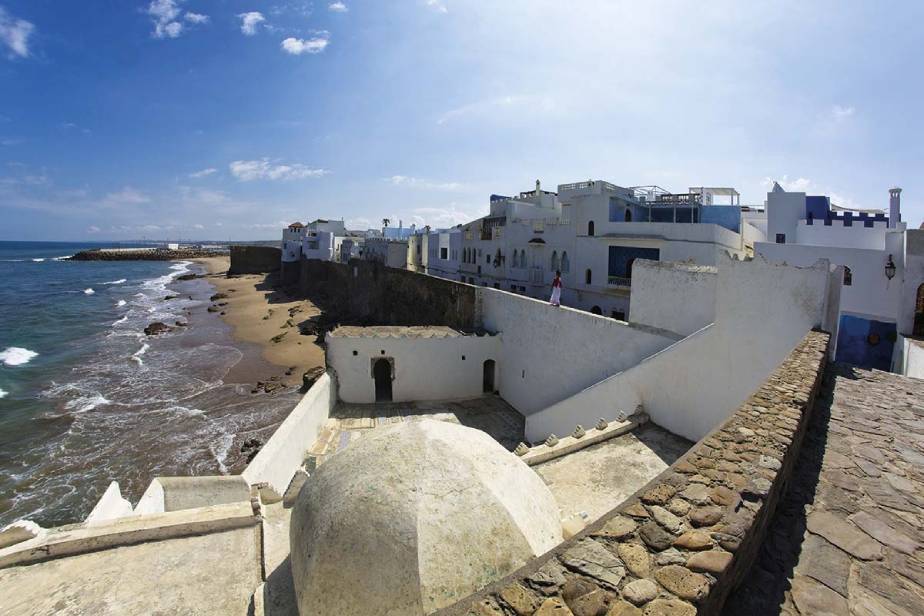 Asilah is a really intriguing fusion of the relaxed and the urban, the touristy and the cultural, and all the lines in between.
The town of Asilah was formerly very famous and important in Morocco, but over the course of several decades, it has labored to establish itself as one of the cultural epicenters of the entire ….
Originally known as Amogdul Bereber (meaning "well guarded"), Essaouira was eventually given the names "Mogador" by the Portuguese and "Mogador" by the Spanish. It still goes by its Arabic name today.
Up until the Vth century A.D., the Carthaginians…..
Moroccan Odyessey Member Of :